Sinraptor



Name:

'Chinese Theif'

Age:

Late Jurassic

Length:

7.6 Metres

Weight:

N/A

Range:

China
Sinraptor is a predator that was breifly seen hunting an Epidexipteryx. A small Epidexipteryx would normally be no problem to an adult, however the one seen was said to be a juvenile. It was discovered in the North Chinese West desert in 1987. Sinraptor grew to over 7 metres.
it was a relative a allosaurus.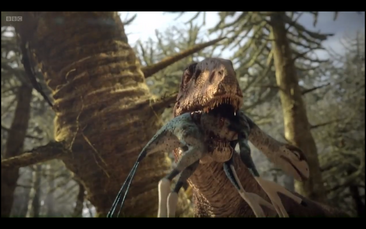 Ad blocker interference detected!
Wikia is a free-to-use site that makes money from advertising. We have a modified experience for viewers using ad blockers

Wikia is not accessible if you've made further modifications. Remove the custom ad blocker rule(s) and the page will load as expected.