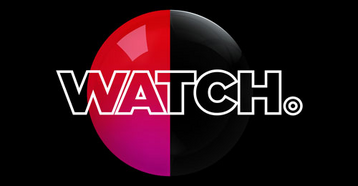 Watch
is a general entertainment channel broadcasting in the United Kingdom and Ireland, as part of the UKTV network. The channel launched on 7 October 2008 on satellite through Sky, on cable through Virgin Media and later Smallworld Cable and from later in 2012, will be streamed over BT Vision. As part of UKTV Watch is a "sister channel" to
Eden
. Watch is a general entertainment channel.
Watch seems likely to air episodes of Planet Dinosaur next year in 2013, as Planet Dinosaur is both entertaining and Dinosaur-themed it would give the channel high viewings. Being a BBC hit Watch and Eden will undoubtedly broadcast the repeated episodes of Planet Dinosaur.
Ad blocker interference detected!
Wikia is a free-to-use site that makes money from advertising. We have a modified experience for viewers using ad blockers

Wikia is not accessible if you've made further modifications. Remove the custom ad blocker rule(s) and the page will load as expected.